Early voting ends this week!
We're down to the wire here in Virginia and all the momentum is on our side. Terry McAuliffe is panicked while Glenn Youngkin surges. Recent polls from Monmouth University and Trafalgar Group show this race is TIED. We need every Virginia Republican to turn out and vote to turn Virginia red!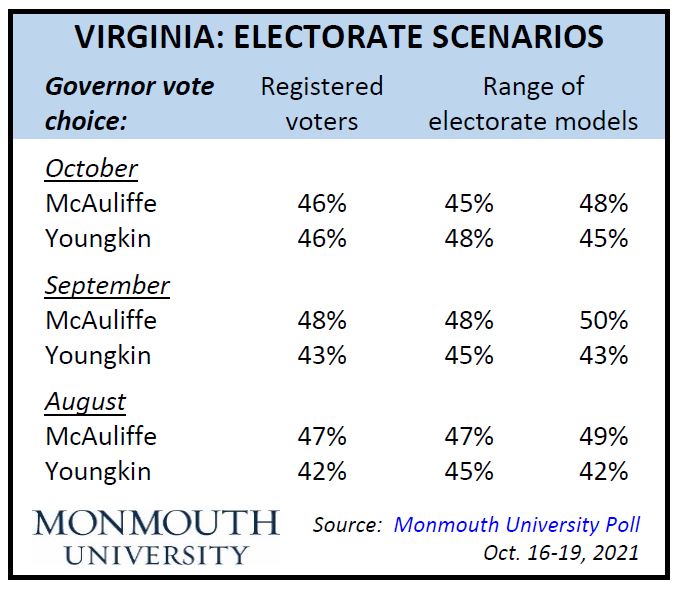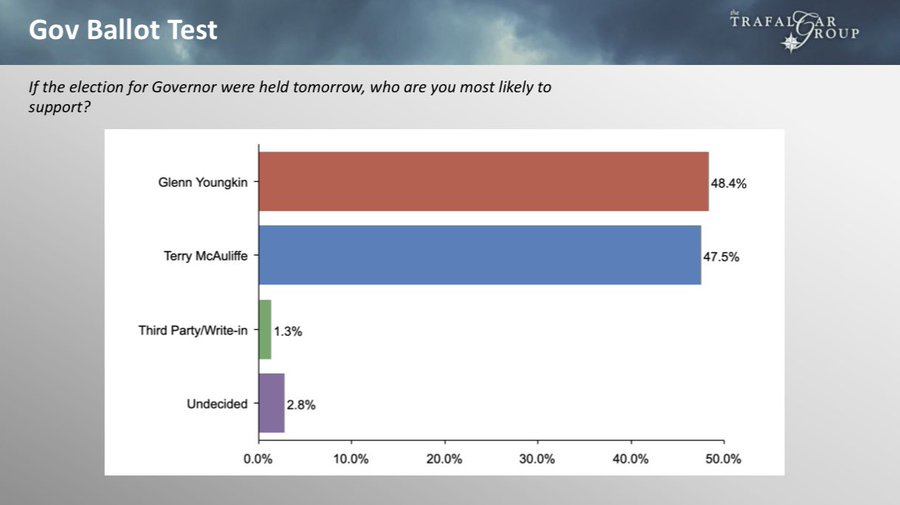 This is the final week of in-person early voting. The absentee/mail ballot application deadline has already passed, so this is your last chance to vote early!
---
Alexandria City Residents
Residents of the City of Alexandria can vote at either location this week, October 25-30, 2021:
Voter Registration Office
132 North Royal Street, Suite 100, Alexandria (map)
» Monday 10/25/21, 8:00 AM – 8:00 PM
» Tuesday 10/26/21, 8:00 AM – 8:00 PM
» Wednesday 10/27/21, 8:00 AM – 8:00 PM
» Thursday 10/28/21, 8:00 AM – 8:00 PM
» Friday 10/29/21, 8:00 AM – 5:00 PM
» Saturday 10/30/21, 8:00 AM – 5:00 PM
Beatley Library
5005 Duke Street, Alexandria (map)
» Monday 10/25/21, 1:00-8:00 PM
» Tuesday 10/26/21, 1:00-8:00 PM
» Wednesday 10/27/21, 1:00-8:00 PM
» Thursday 10/28/21, 1:00-8:00 PM
» Friday 10/29/21, 1:00 -5:00 PM
» Saturday 10/30/21, 10:00 AM – 5:00 PM
---
Arlington County Residents
Residents of Arlington County can vote at any of these three locations this week, October 25-30, 2021:
Courthouse Plaza
2100 Clarendon Blvd, Arlington (map)
» Monday 10/25/21, 8:00 AM – 5:00 PM
» Tuesday 10/26/21, 8:00 AM – 7:00 PM
» Wednesday 10/27/21, 8:00 AM – 7:00 PM
» Thursday 10/28/21, 8:00 AM – 7:00 PM
» Friday 10/29/21, 8:00 AM – 5:00 PM
» Saturday 10/30/21, 9:00 AM – 5:00 PM
Madison Community Center
3829 North Stafford Street, Arlington (map)
» Monday 10/25/21, closed
» Tuesday 10/26/21, 2:00-7:00 PM
» Wednesday 10/27/21, 2:00-7:00 PM
» Thursday 10/28/21, 2:00-7:00 PM
» Friday 10/29/21, closed
» Saturday 10/30/21, 9:00 AM – 5:00 PM
Walter Reed Community Center
2909 16th Street South, Arlington (map)
» Monday 10/25/21, closed
» Tuesday 10/26/21, 2:00-7:00 PM
» Wednesday 10/27/21, 2:00-7:00 PM
» Thursday 10/28/21, 2:00-7:00 PM
» Friday 10/29/21, closed
» Saturday 10/30/21, 9:00 AM – 5:00 PM
---
Fairfax County Residents
Residents of Fairfax County have ample opportunities to vote at any of these 16 (!) locations this week, October 25-30, 2021:
Fairfax County Government Center
12000 Government Center Parkway, Fairfax (map)
» Monday 10/25/21, 8:00 AM – 4:30 PM
» Tuesday 10/26/21, 8:00 AM – 4:30 PM
» Wednesday 10/27/21, 8:00 AM – 4:30 PM
» Thursday 10/28/21, 8:00 AM – 4:30 PM
» Friday 10/29/21, 8:00 AM – 4:30 PM
» Saturday 10/30/21, 9:00 AM – 5:00 PM
Mount Vernon Government Center
2511 Parkers Lane, Alexandria (map)
» Monday 10/25/21, 12:00-7:00 PM
» Tuesday 10/26/21, 12:00-7:00 PM
» Wednesday 10/27/21, 12:00-7:00 PM
» Thursday 10/28/21, 12:00-7:00 PM
» Friday 10/29/21, 12:00-7:00 PM
» Saturday 10/30/21, 9:00 AM – 5:00 PM
North County Government Center
1801 Cameron Glen Drive, Reston (map)
» Monday 10/25/21, 12:00-7:00 PM
» Tuesday 10/26/21, 12:00-7:00 PM
» Wednesday 10/27/21, 12:00-7:00 PM
» Thursday 10/28/21, 12:00-7:00 PM
» Friday 10/29/21, 12:00-7:00 PM
» Saturday 10/30/21, 9:00 AM – 5:00 PM
All locations below are open 12:00-7:00 PM from Monday-Friday and 9:00 AM – 5:00 PM on Saturday, October 30th:
---
Falls Church City Residents
Residents of Arlington County have one location to vote this week, October 25-30, 2021:
Falls Church City Hall
300 Park Avenue, Falls Church (map)
» Monday 10/25/21, 8:00 AM – 5:00 PM
» Tuesday 10/26/21, 8:00 AM – 5:00 PM
» Wednesday 10/27/21, 8:00 AM – 7:00 PM
» Thursday 10/28/21, 8:00 AM – 5:00 PM
» Friday 10/29/21, 8:00 AM – 5:00 PM
» Saturday 10/30/21, 9:00 AM – 5:00 PM